From the Walt Disney World News and written by: Sean Sposato
Everyone's favorite cult classic film is finally getting its very own board game! Funko Games announced the company has created a board game based on Tim Burton's The Nightmare Before Christmas and we've already pre-ordered it.
Upon release, the game (Tim Burton's The Nightmare Before Christmas: Making Christmas Card Game) will pit players in a race to complete the most toys during Halloweentown's takeover of Christmas. Each player will have their own goal cards with gifts they want to assemble, and players collect parts from a shared workbench. The player who assembles the most gifts wins the game.
Included with the game are 4 workbench tiles, 40 toy part cards, and 20 goal cards. According to Comicbook.com, the game is one of several Christmas-themed Disney games being published by Funko Games in the coming months. Funko Games will also be producing holiday-themed games based on Jingle All the Way, Chip 'n' Dale, and Disney Princesses.
Tim Burton's The Nightmare Before Christmas: Making Christmas Card Game can be played with 2 to 6 players and is designed for those aged 6 and up. The retail price of the game is $6.99. The game is expected to arrive in September 2021.
Currently, the game is only avaible for pre-order and can be found at the following online shopping retailers: Amazon, GameStop, Big Bad Toy Store, Pop in a Box US.
If you're looking for even more Nightmare Before Christmas fun, be sure to also check out the Tim Burton's The Nightmare Before Christmas Monopoly Game. Availible on shopDisney, the collector's edition game of Monopoly, features Jack's Tower, Zero's Tomb, Dr. Finkelstein's Laboratory, and Spiral Hill.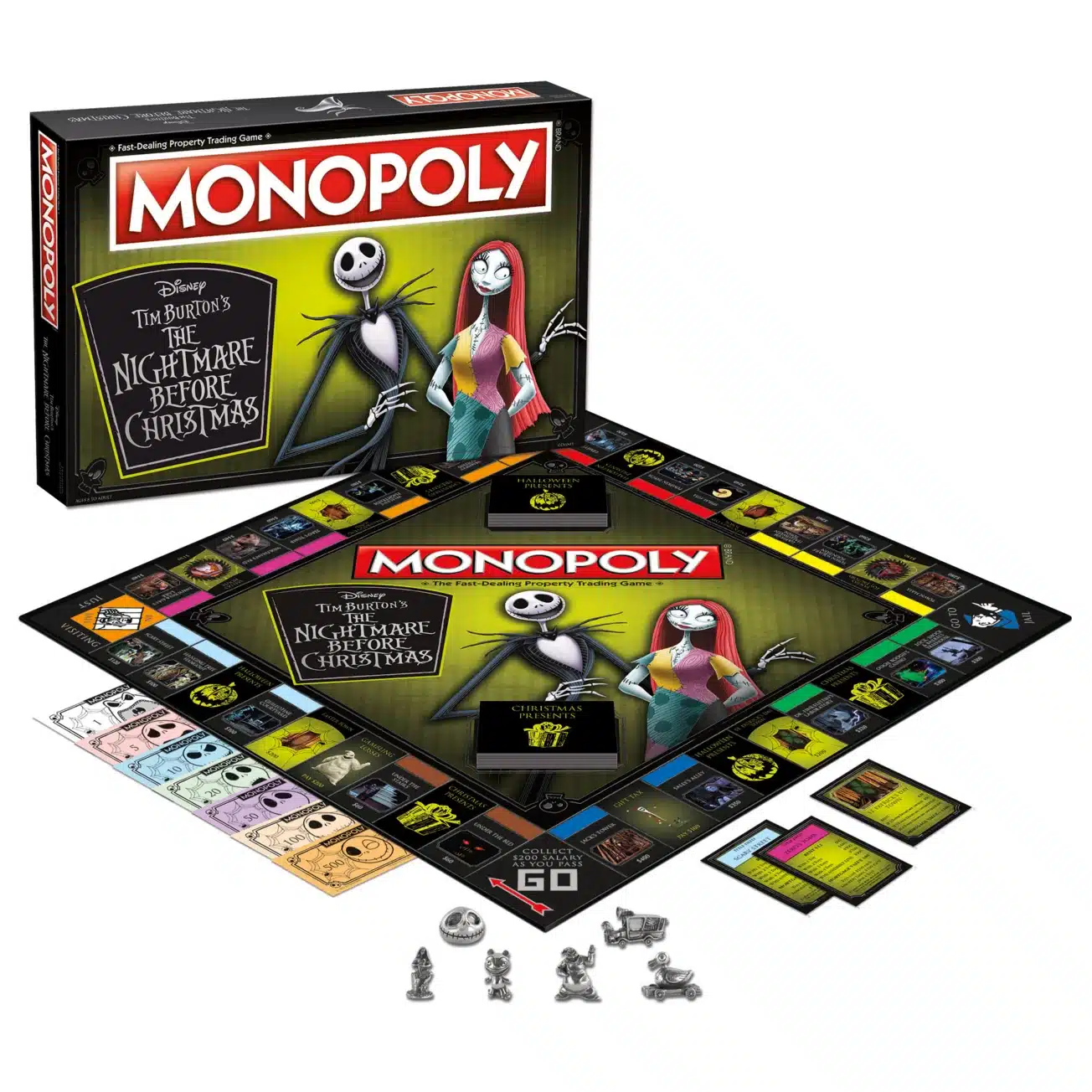 The game can be purchased on shopDisney for $39.95. Click here to purchase.
Will you be getting this all-new board game for your and your loved ones this holiday season? Let us know in the comments!