Here is the group of people that bring you the "Magic" for The Main Street Mouse.
Owner / Head Blogger / Live Feed and Video Host / Public Relations / Editor
Michele@TheMainStreetMouse.com
Michele Atwood is a life-long Disney Enthusiast and fan who has turned her love of all things Disney into a full time job. Born in Michigan, Michele began traveling to Disney World with her family as a child, and started taking regular trips ever since. Michele has an educational background in Finance, and worked in the Investment Banking field until 2010. Michele also was self employed by making Disney themed accessories and worked the art show circuit for her business, Cindershella's Boutique. With Disney at the forefront, she decided to share her love of The Mouse with others and create The Main Street Mouse back in late 2009. The idea for the site came during a trip to the Walt Disney World Resort with her husband Scott in 2008. The goal Michele had was to create a place for Disney Fans to congregate and share Disney Information, as well as their own personal memories and stories. Also, keeping in mind her two sons, Andrew and Aidan, who she also groomed to be Disney Enthusiasts, she wanted to make TMSM a place for Disney Fans of all ages.
Part of the goal Michele has for The Main Street Mouse is not only to keep members informed, but to create somewhat of a Disney Family by relating to others through personal experiences and opinions. Also, Michele is making it a priority to share stories of inspiration and hope to other Disney Fans in an effort to share the Magic and hopefully make a difference in the lives of others. By making The Main Street Mouse interactive with the Fans, it keeps things on a family friendly and personal level, which was the idea all along. Michele has become the go-to person on TMSM as well as different social media outlets for the site. Her husband Scott is the Webmaster/Builder on the back end of TMSM. Together, they keep The Main Street Mouse running on all aspects. Michele's goal is to continue to bring some Disney Magic to Fans each day.
Michele is available for interviews, podcasts, product reviews, etc. Please contact us for scheduling.
---
Scott Atwood – Co-Owner / Webmaster/ Business Relations / Show Co-Host
Scott Atwood is the co-owner and co-creator of The Main Street Mouse.  Working in a technical support position for 18 years, it was time for a change.  As the Webmaster and Project Planner, I spend most of my time researching everything from the latest Disney News, technology advances and of course keeping up on all the Marvel news that comes out.  I never considered myself a writer but I've come to like blogging and sharing news with all.  I feel blessed everyday that I get to spend my days working with my best friend and love of my life while we continue to grow and expand what started as a hobby all those years ago.
---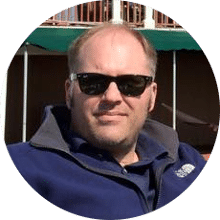 Corey Tucker – Writer / Facebook Moderator
Corey Tucker has been a writer, moderator, and an admin, amongst various other roles with the TMSM for over 8 years. When he's not playing with radiation at his day job at a nuclear plant, he can be found hanging out with friends and family and possibly planning another trip to Walt Disney World. If you frequent the site very often (or at least on Tuesdays) then you've probably heard of the world famous blog posting "Tuesdays with Corey", that's him. Every Tuesday he has a blog about foods, history of the parks or whatever he feels is pertinent at the moment. So if you don't currently read his blogs, please start. It's been known to change lives…really it has.
---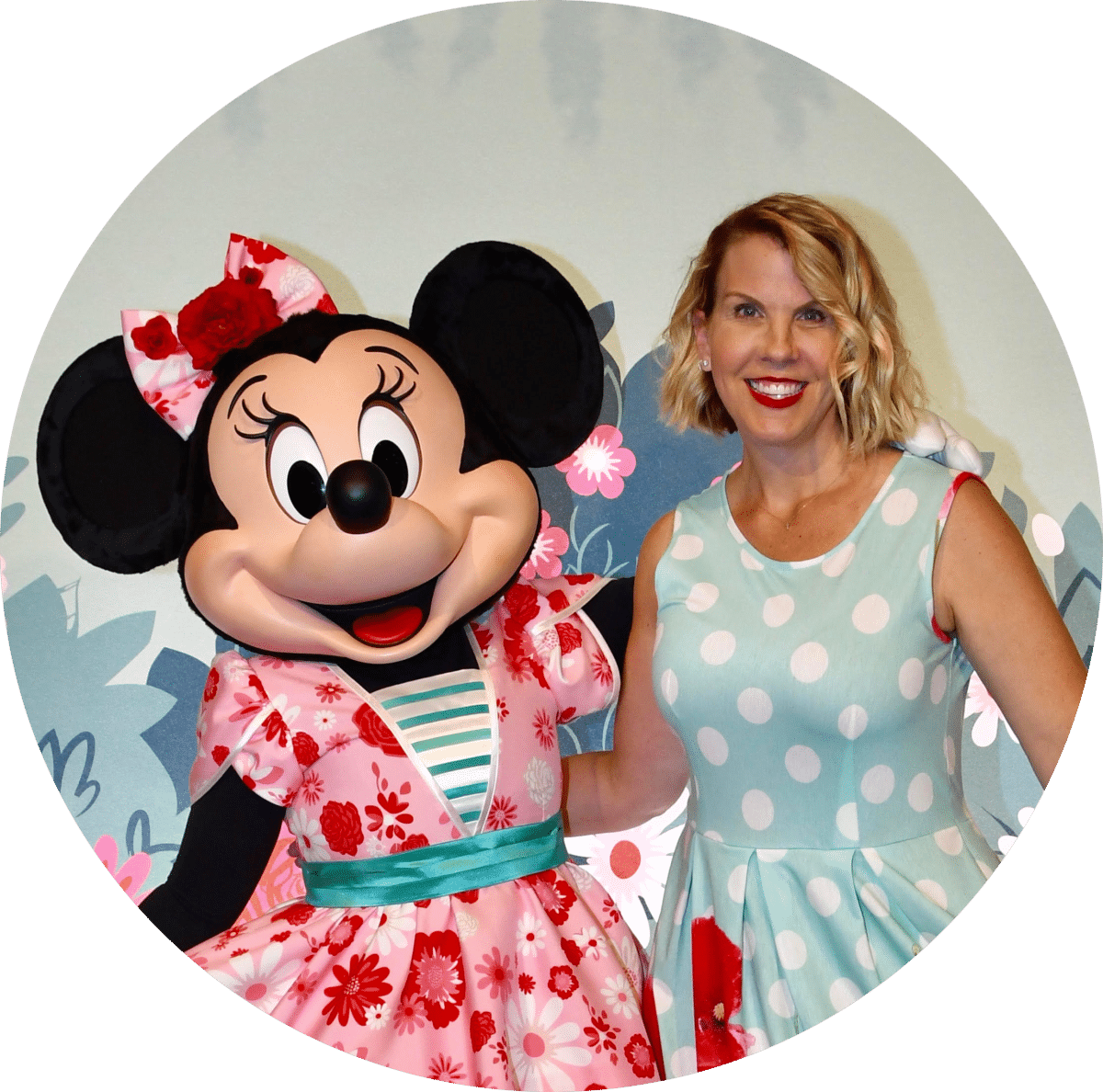 Cindy Simmons – Writer
---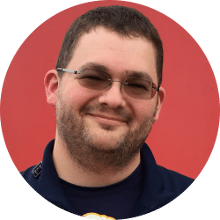 Dan Fischer – Writer
After spending the majority of his working life in retail, Dan Fischer decided to enroll in culinary school at the age of 36. While in school, he began working in and around the Philadelphia area, eventually settling with Iron Hill Restaurant and Brewery, a small but extremely successful chain of brew pubs. After a brief stint as the pastry chef at the world-famous Pine Valley Golf Club, Dan has returned to Iron Hill to continue exploring his "savory side". Dan and his wife are DVC members, Platinum-level Castaways, and have been to Disney theme parks more than twenty times in nine years. His all-time favorite Disney dish was La Cellier's poutine with duck confit (now tragically off the menu). He would love to work for just about any restaurant in World Showcase. He lives in New Jersey with his wife Leslie, and their dog Loki.
---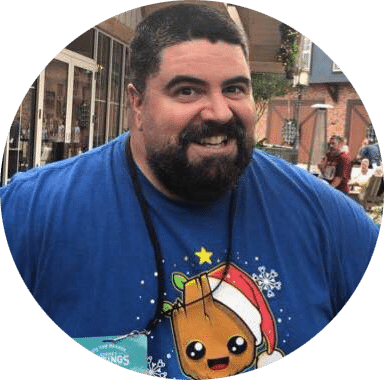 John "Panda" Saccheri – Writer
John "Panda" Saccheri is the creator of the BigFatPanda.com YouTube Channel.
John has been rooted in the Disney culture from childhood. He only had the opportunity to visit Walt Disney World once, at the age of 5. After returning home, he never stopped talking about it, yearning to return. His parents were worried about his "obsession," but John began working at the age of 12 with a focus on saving up for the next Disney trip. He was able to visit Disney World at least once a year from 14 years old onward.
Today, a successful entrepreneur, John was able to move from his hometown of Long Island, New York, to Central Florida to be close to the Mouse. Going to the parks still seems like a fantasy to him!
---